Hello Support Services blog readers; this is Phillip from the Implementation group in our satellite Support center in Charlotte, NC. I want to highlight some helpful hints as you may be migrating to the new ArcGIS 10 software, especially if you have chosen to upgrade your hardware and operating system at the same time.
Some of you might experience a common issue while trying to install applications on your new Windows 7 or Windows 2008 server. That is, while logged in as administrator you may receive a message that you cannot install the application you have selected, because the account you've logged in with lacks the necessary authority.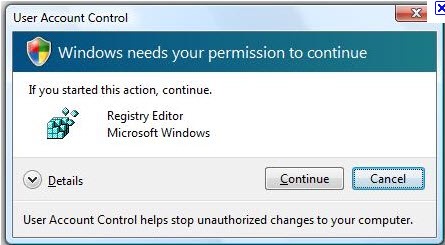 As far as solutions go, there are a couple options:
Right-click on the setup file and select Run as Administrator (You may also use the same step to run the installed programs).
Disable User Account Control. See the following Microsoft Windows Help documentation for more information: Turn User Account Control on or off.
What is User Account Control?
User Account Control (UAC) is a new security component in Windows. UAC enables users to perform common tasks as non-administrators, called standard users in Windows Vista, and as administrators without having to switch users, log off, or use 'Run As'. A standard user account is synonymous with a user account in Windows XP. User accounts that are members of the local Administrators group will run most applications as a standard user. By separating user and administrator functions while enabling productivity, UAC is an important enhancement for Windows Vista, Windows 2008 and Windows 7.
What triggers User Account Control:
Running an Application as an Administrator
Changes to system-wide settings or to files in %SystemRoot% or %ProgramFiles%
Installing and uninstalling applications
Installing device drivers
Installing ActiveX controls
Changing settings for Windows Firewall
Changing UAC settings
Configuring Windows Update
Adding or removing user accounts
With the advent of new software and operating systems comes lots of new learning opportunities, so make sure that you have all the rights you need to install, configure, and utilize your new systems. Our hope within Esri Support Services is to make these transitions go a little smoother.
Please leave any comments in the comment section below this blog post. NOTE: You must be logged in to your Esri Global Account to leave comments.
- Phillip W., Support Analyst - Implementation group, Esri Support Services
---