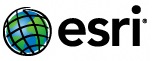 It's getting close to that time again...
We now have the list of targeted issues that are planned to be available in ArcGIS 10.0 Service Pack 1 (SP1) for all products.
ArcGIS 10.0 Service Pack 1 Announcement
SP1 is planned to be available in Late October/Early November 2010. This list is subject to change at any time, and Esri will continue to add additional items. We are providing this list early, so you can plan within your organization for the upcoming service pack and decide when it makes the most sense to deploy it.
If you have feedback about this list, please post in the appropriate technology forum at http://forums.arcgis.com/. If there are enhancements that you would like to see in future Esri Service Packs or releases, please post them on the ArcGIS Ideas site: http://ideas.arcgis.com/.

Mike H., Program Manager
User Advocacy Group, Esri Support Services

 Follow me on Twitter:
http://twitter.com/mikehogan
---