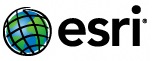 The current release of Trimble® GPScorrect™ does not work with ArcPad 10. 
Trimble® is working on a new version of Trimble® GPScorrect™ for ArcPad 10 and a new version of Trimble® GPS Analyst™ for ArcGIS 10. Esri is working with Trimble to continue to support customers who post-process their GPS data using Esri and Trimble® applications. 
Customers who have purchased ArcPad 10 with a Trimble® device and need to post-process their data with GPScorrect™ can download ArcPad 8.0. ArcPad 8.0 is supported with GPScorrect v2.42 and later. 
Contact Esri's Customer Service to obtain a valid ArcPad 8.0 registration code.
We apologize for any inconvenience this may have caused.
- Denise K., User Advocacy Group Tech Lead – Esri Support Services