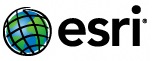 The following issue has been found when customers attempt to upgrade a geodatabase from an older version to 10, specifically on the Linux Platform:
NIM058774 - ArcSDE geodatabase upgrade for Oracle fails if the geoprocessing upgrade script is executed from a Linux platform.
Please see Knowledge Base article 37974 for further details and workarounds.
Esri is working on a fix for this issue and will be working to make the required Linux files available for download soon.

Mike H., Program Manager
User Advocacy Group, Esri Support Services

 Follow me on Twitter:
http://twitter.com/mikehogan
---