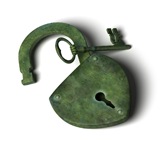 Hi there! This is Randall with the Server Usage and Implementation groups at ESRI's Eastern Support Services. 
We often hear concerns from customers regarding difficulties working with the ArcGIS Desktop licensing requirements. Specifically, a lot of customers still use the parallel or USB style hardware lock, which prior to ArcGIS Desktop 9.3 was required when using the license manager. There are a number of use cases where reliance on a physical hardware key is not just annoying, but is also not practical. 
Not only does the hardware dongle take up a USB port, but it's also cumbersome, as it sticks out of the machine in unwieldy positions. Occasionally, customers would break their hardware keys because of an unfortunate blow to the back or side of a laptop, lose the hardware key, or even damage the USB port that the key was plugged into. Sometimes, customers have even reported that the hardware key stopped functioning all together, which causes production stoppages as customers wait for new licensing materials to be delivered. 
In other cases, an organization's IT staff may undertake measures to reduce the cost of ownership of enterprise servers and take steps to virtualize as many machines as possible. In that case, customers previously needed to rely on third party solutions to 'map' a physical hardware key to the license manager service on a physical machine, which is not an ideal or stable solution at all. 
To alleviate these types of issues, starting at ArcGIS Desktop 9.3, ESRI has released a
'keyless' license manager
that binds to the network adapter's MAC address, instead of a hardware lock. The keyless license manager, which is available for download and is also shipped with ArcGIS Desktop version 9.3.1, helps to overcome limitations stemming from the previous physical hardware key requirement of concurrent use and ArcInfo-level software licensing. 
Moving to the new keyless license manager is simple. Visit the
ESRI Customer Support Site
and follow the instructions to request a new keyless license file. Once you receive your new license file via email,
download and install the keyless license manager
. As always, if you run into trouble along the way,
ESRI Support Services
is always available to assist you. 
-Randall W., Server Usage and Implementation groups, ESRI Eastern Support Services 
---