Many of us in the GIS education community recently participated in the annual ESRI International and Education User Conferences (
http://www.esri.com/uc
 and 
http://www.esri.com/educ
).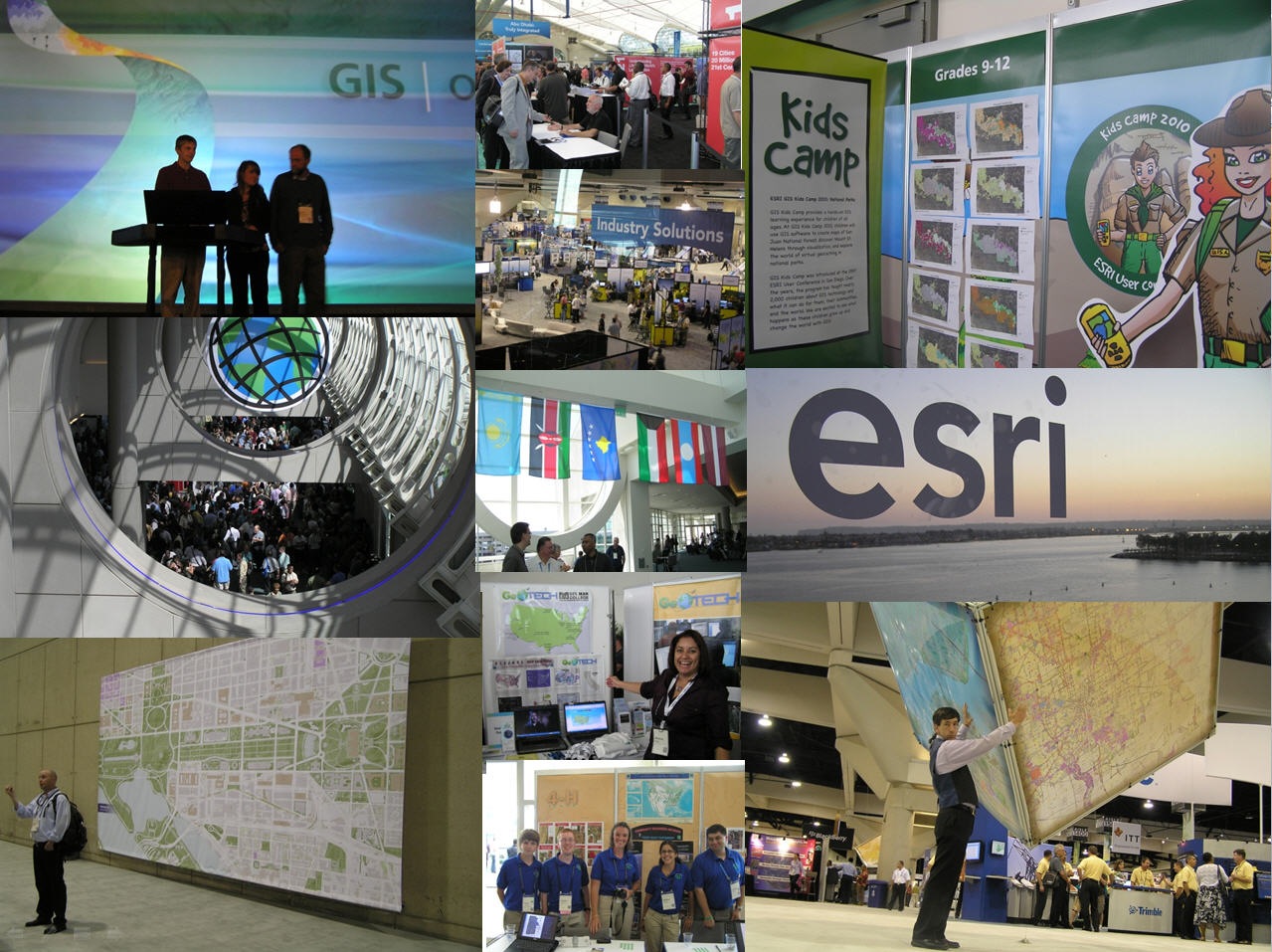 Two things are clear to me after reflecting on the years I have been attending these events: First, geography is applied daily around the world to solve real problems. The work on display from 13,000 attendees—hundreds of papers presented, a gallery of 1,000 maps, 500 government, nonprofit, industry, and academic exhibitors, make it clear that the geographic perspective and spatial analysis are highly valued skill sets. Understanding how to operate GIS software is not enough—it is the application of the geographic framework within critical thinking and analysis that makes the difference. Second, the variety of disciplines represented—from human health to business, energy, hydrology, seismology, planning, and beyond—show that the geographic perspective is applied far beyond geography.
Are the core themes of geography finally considered important by the workforce and the general population? Scale matters, planning for sustainability is critical, regions endure even in the face of globalization, humans have deep impacts on the environment and the environment continues to impact humans, movement, flow, and patterns have a critical geographic component, and humans and places exhibit wonderful diversity that need to be treasured. The size and viability of these conferences and of the GIS community indicate that the geographic perspective is becoming more valued given the local to global issues we face today.
However, I believe a disconnect still exists between the great respect that the geographic perspective has within the GIS community and the respect that it has in society and with educational policymakers. Geography education is still not connected in most people's minds to the type of geographic skills that we must have in our workforce. We need to refer policymakers to the new 
Geospatial Technology Competency Model
 , which goes beyond technical ability to content knowledge and critical thinking skills. The amount and quality of geography taught and learned is still not what it could be. That's why I believe that the work of the geography education community is critical. We must continue to support initiatives such as the AAG's Blueprint for Geography Education, the Geography Map in the 
Partnership for 21st Century Skills
, and geography's inclusion in the 
Common Core State Standards
 movement. We also need to work together on new initiatives to ensure that geography is funded, supported, and tested so that it can be strengthened. We must provide society with individuals who have the geographic perspective. I encourage all of us to work together on this important task.
-Joseph Kerski, ESRI Education Manager