One of the consistently valuable concepts in inquiry-based education is cause-and-effect. GIS is an excellent tool to illustrate cause and effect because phenomena on our dynamic planet occur at different scales and over different time periods, and thus can be examined spatially. One of the very first scientific monitoring networks to go online was the data from USGS stream gaging stations. I remember looking up some of these reports on microfiche when I first started working at the USGS in 1989; the data was valuable but already "historical" by the time it was published. Today, ArcGIS Online provides the ability to analyze how current and recent weather affect streamflow in real time.
To do this, visit 
ArcGIS Online
 and do a search on "water watch." Open the US Water Watch in ArcGIS Online in your web browser. You can select from thousands of gaging stations that are broadcasting current flow conditions, including some with real-time data on several water quality variables. I searched and added "US Current Radar" and today I see that the upper Midwest is experiencing some significant areas of precipitation. How does this impact river conditions in the area? I identified a gaging station on the West Fork of the Vermillion River near Parker, South Dakota, station 06478690, and pulled up its information, below.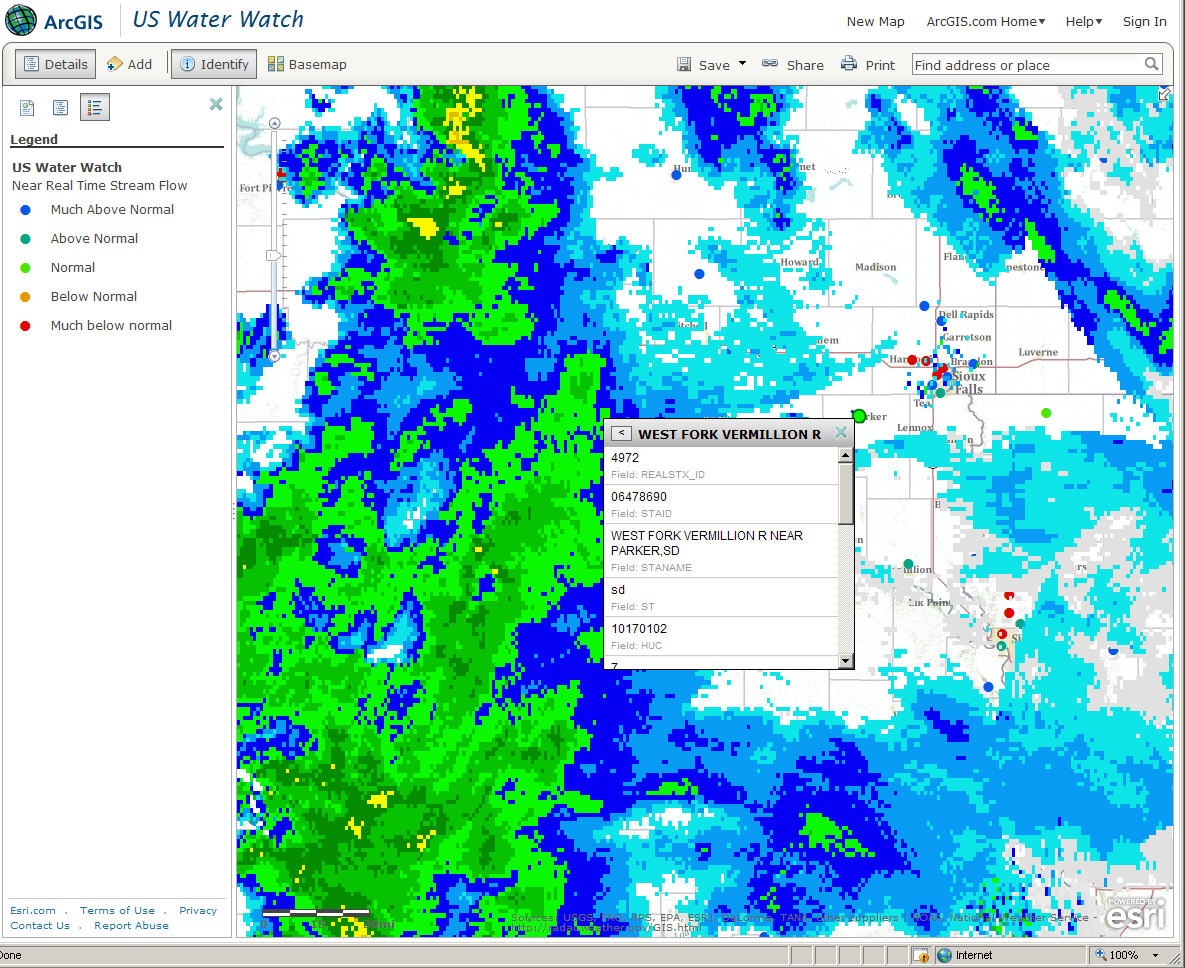 The identify window allows me to examine hydrographs and tabular data for the stream gage at this location. It reveals that the river is running at over 20 cubic feet per second, far above the mean of 0.7 cubic feet per second. The gate height of 1.5 feet in the lower graph helps students understand how much water this represents. They could wade across the river at this height, although caution near rivers is always a good idea. Students examining other rivers running over 20 times their normal discharge will find that it would be impossible to wade across many of these rivers.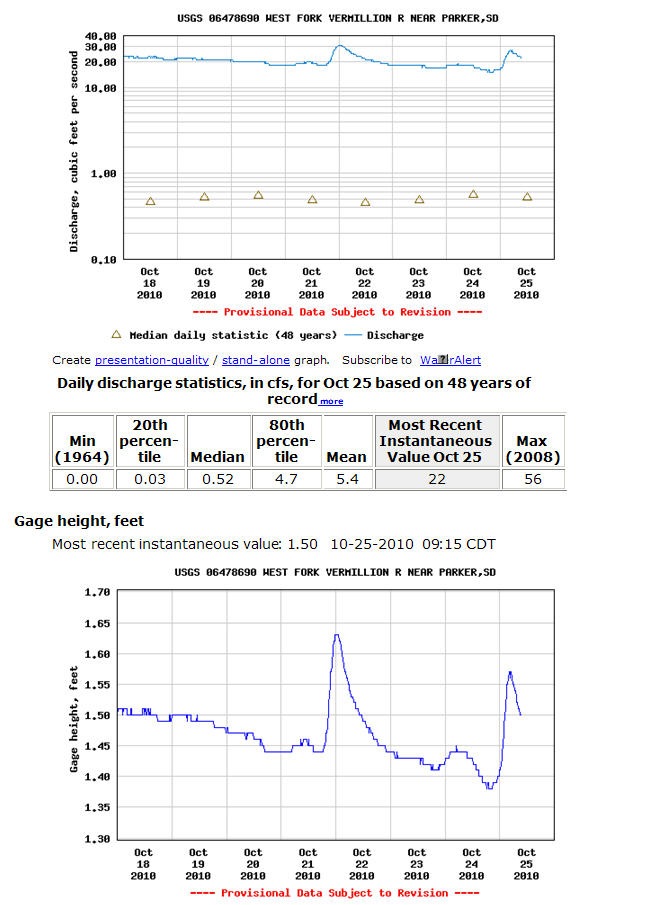 What other phenomena influence streamflow? How could you ask students to uncover the relationship of snowmelt, floods, or hurricanes to streamflow using ArcGIS Online?
- Joseph Kerski, Esri Education Manager